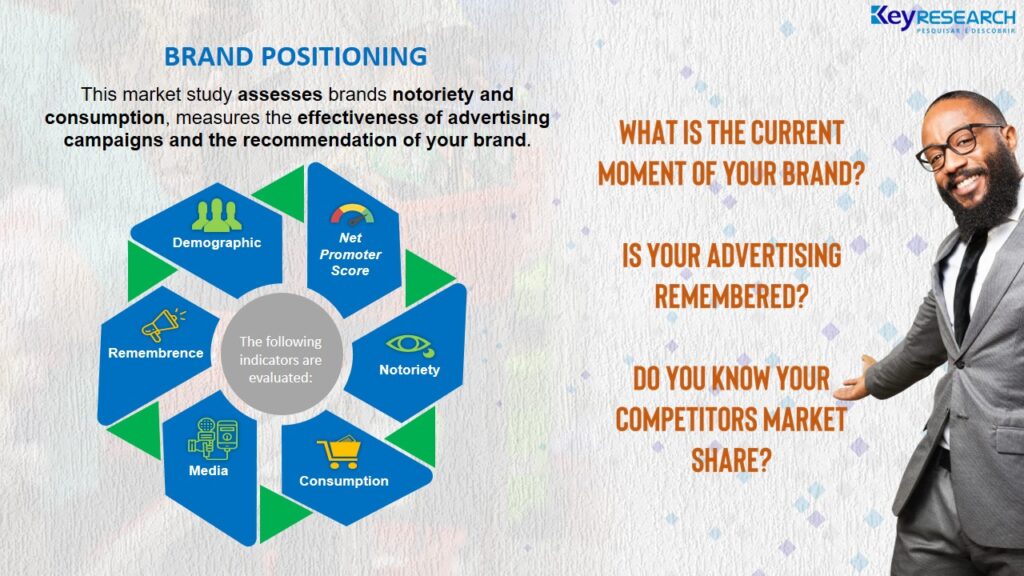 ---
PRESENTATION
The Study of Brand Positioning is a market study that aims to listen to consumers, the awareness and consumption of brands, thus allowing to measure the effectiveness of advertising campaigns associated with a set of categories of products and services. This includes a ranking with the 5 most cited brands in each of the studied categories.

With 2 vacancies per year, it is possible to verify changes in consumer behavior at different times of the year.
---
WHO IS IT INTENDED FOR?
This study is an excellent support for companies to keep themselves informed about their position in the ranking with regard to Notoriety and Consumption and in relation to their competitors.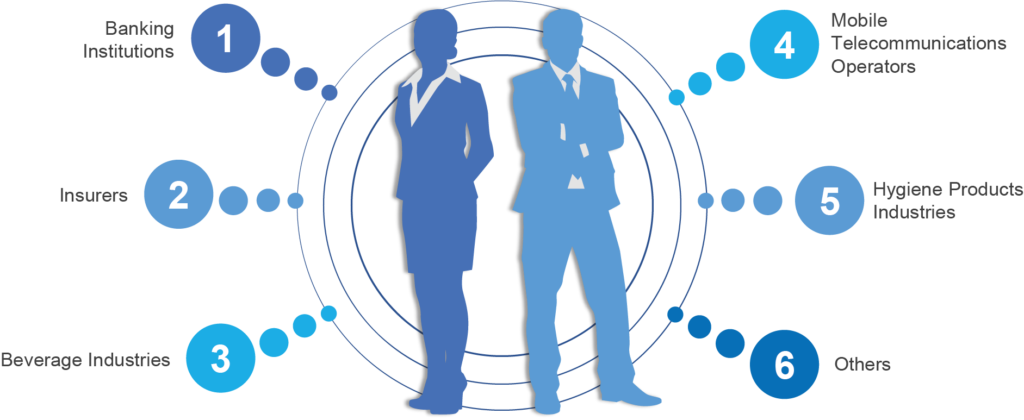 ---
ANALYZED CATEGORIES
Through a modular questionnaire, we collect information on various categories of products and services, making it possible to add categories according to the needs of customers.

---
UNIVERSE
Universe made up of individuals aged 15 or over, residing in Luanda. The definitive data from the INE General Population and Housing Census (Census) of INE quantify this universe in 3,883,539 individuals.
---
SAMPLE
The sample is 600 individuals per vacancy and category.
All respondents are selected using proportional quotas according to gender, age group and municipality of residence.
---
FREQUENCY

The Brand Positioning study is a market study carried out twice a year, with the results available in April and October.
---
COLLECTION TECHNIQUE
The collection of information is carried out by means of a tablet (CAPI) and a structured questionnaire, with open and closed questions, in a face-to-face approach and in the municipalities of residence of the interviewees.
---
WHAT YOU WILL RECEIVE?
---