---
PRESENTATION
The omnibus study is an investigation method in which several clients share the cost of a research project and each of them receives the part of the information that is collected.
This type of study has the main characteristic of addressing several problems, since the results are generally for different clients, guaranteeing the exclusivity and confidentiality of the information. We also guarantee rotation between groups of questions in order to ensure a balanced positioning of each group in the questionnaire.
Keyresearch® created this type of research in order to better adapt the studies to the needs of companies and thus optimize their budgets for Market Studies.
A quick and economical way to answer your most immediate market questions.
The questionnaire is collective and each customer reserves a space in the questionnaire, depending on the questions they want to ask, sharing only the characterization data and the structural costs of the study with the other participants.
---
WHAT ARE THE ADVANTAGES OF JOINING?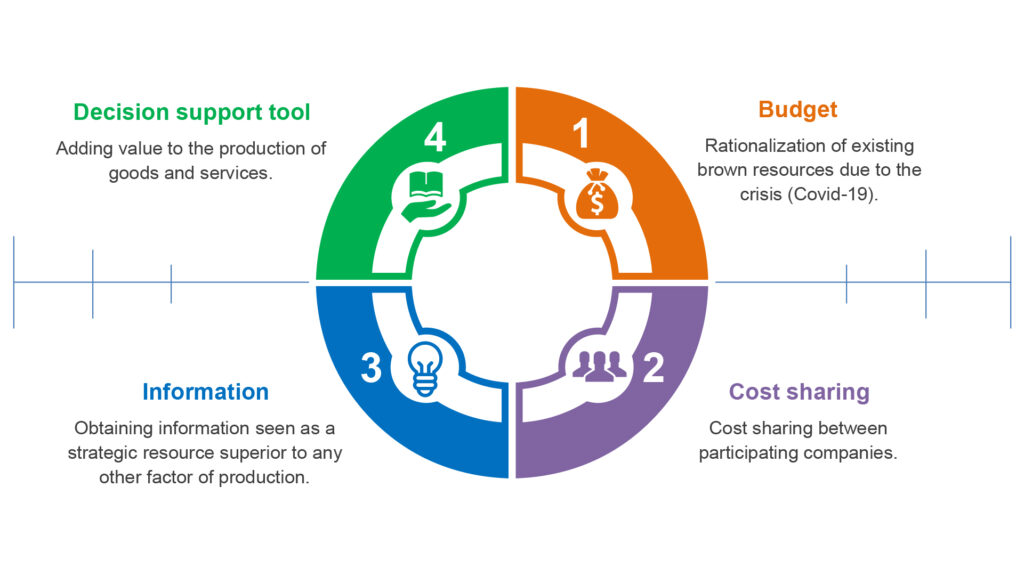 ---
UNIVERSE
Universe made up of individuals aged 15 and over, resident in Luanda. The final data of the General Census of Population and housing of Angola 2014 of the INE quantify this universe in 3,883,539 individuals.
---
SAMPLE
The sample is 1,000 individuals per vacancy.
All interviewed are selected using proportional quotas by gender, age group and municipality of residence.
---
COLLECTION TECHNIQUE
Information is collected through a tablet (CAPI) and a structured questionnaire, with open and closed questions, in a face to face approach and in the interviewees' municipalities of residence.
---
HOW IT WORKS?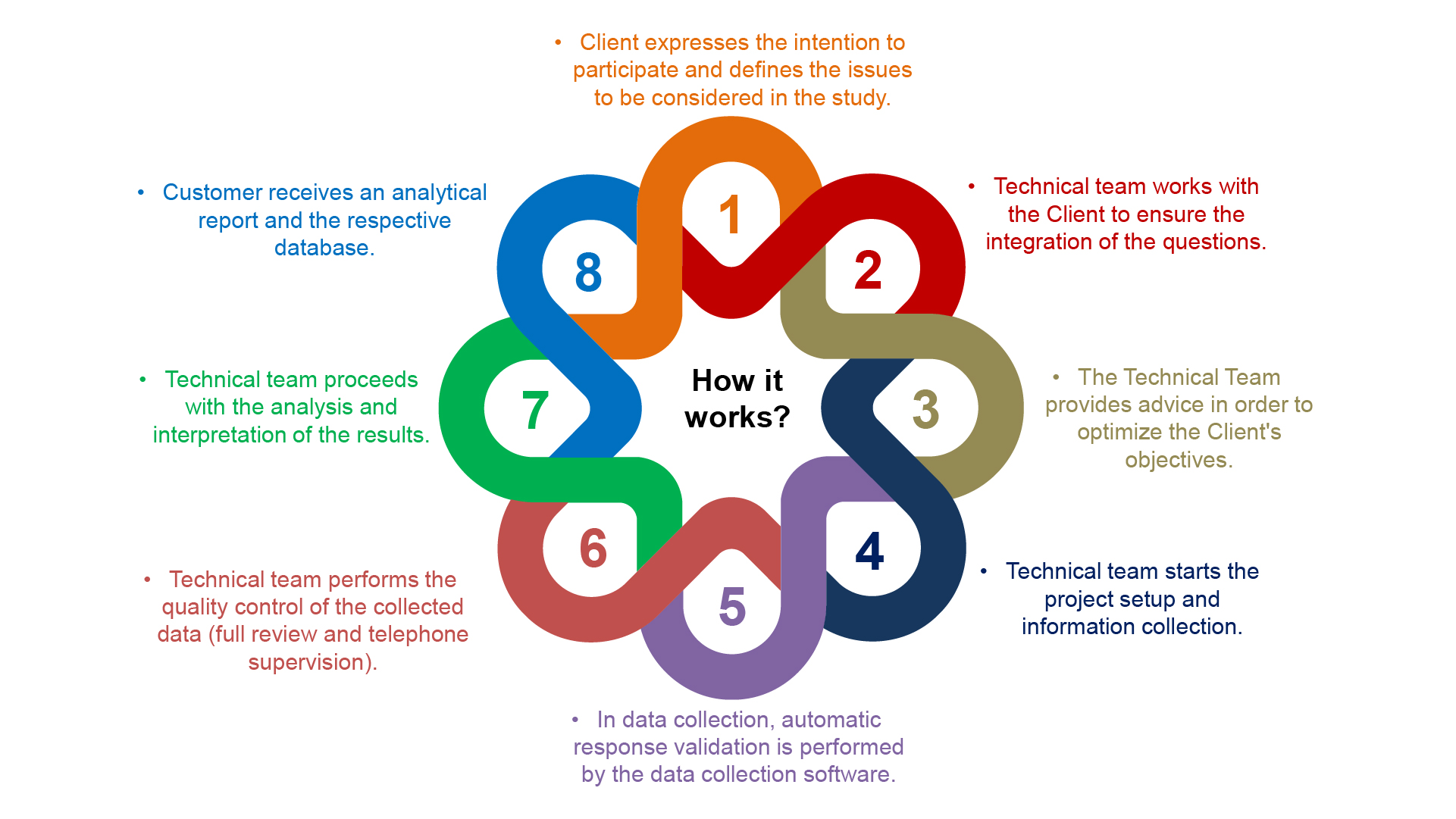 ---
FREQUENCY
Twice a year.
---