Objective
Checking broadcasting advertising according to previous planning.
It allows
To ensure the full implementation of the media planning.
Confrontation of investment accounts vs. broadcasting advertising.
Validation of possible gaps on broadcasting advertising.
Monitored media
TV (Globo, Record, TPA1, TPA2, TV Zimbo, Zap Novelas and possibility to record 4 extra channels on request)
Radio (Canal A, Cazenga, Cinco, Ecclésia, Escola, FM, LAC, Luanda, Mais and Viana)
Outdoor
Methodology
TV and Radio – a team of experienced viewers, monitor daily 5 TV channels and 5 radio stations, identifying and characterizing all advertising shown/heard.
 Outdoor – photographic dated register of the rented places, within a periodicity at the client's request.
Output
TV e Radio – Report in an Excel format with the follow information: channel/station, year, month, week day, week, beginning hour, ending hour, duration, brand, description, next program, break, position in break and technical condition.
Outdoor – Report in an Excel format with the follow information: brand, literal, format, media company, technical condition, address, geographical coordinate, photo with date and hour.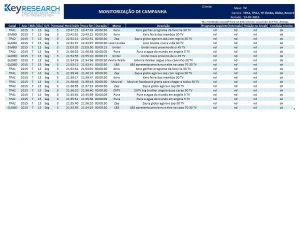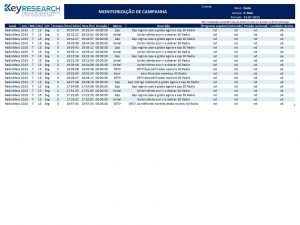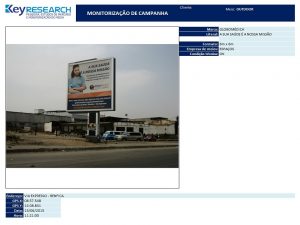 Periodicity
TV and Radio – weekly updated (Wednesday) with data concerning Monday to Sunday.
Outdoor – according to client's request.
Siga-nos/Follow us: