Objective
Due to the growing interest shown by some clients, we've started to provide the database with all advertising spots broadcasted on television and/or radio.
It allows
The client will now be able to do his own analysis, internally.
Monitored Media
TV (Globo, Record, TPA1, TPA2, TV Zimbo and Zap Novelas)
Radio (Cinco, Ecclésia, Escola, Luanda and Mais)
Output
The client receives monthly monitoring database of every advertising spots on an excel format, with the follow information: channel, year, month, week day, week, beginning hour, ending hour, duration, brand, description, next program, break, position in the break, activity sector and list price.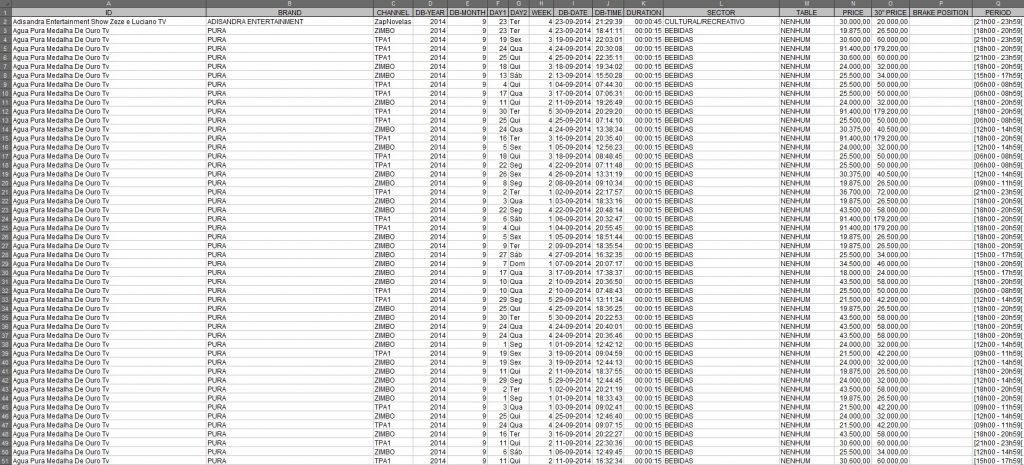 Periodicity
Database delivered until the 15th of posterior month.
Siga-nos/Follow us: